Quorn brothers meet in Italy - 1944
Loughborough Herald - 4th February 1944

The above, Driver A W Brown, RASC., and Gunner J Brown, RA., have met in Italy. They are the sons of Mrs and the late Mr Thomas Brown of 21 Freehold Street, Quorn. Each has a wife and child, the former living at Barrow-street, Loughborough, and the latter in Bridge-street, Barrow-on-Soar.

Before joining up, Driver Brown worked at Messrs Garners, Belgrave, and the latter at Messrs M Wright and Sons, Quorn.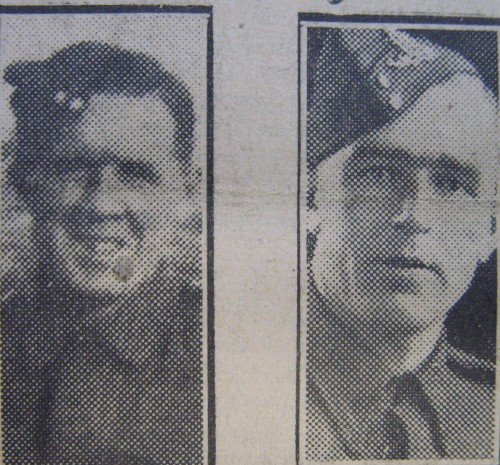 | | | |
| --- | --- | --- |
| | | |
| | Submitted on: | 2012-09-23 |
| | Submitted by: | Kathryn Paterson |
| | Artefact ID: | 1684 |